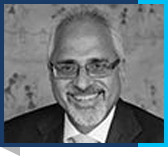 Madhukar Kamath
Madhukar is the MD & CEO of the Mudra Group. His experience in the field of Advertising and Marketing Communications spans nearly three decades.
One of the most influential people in the industry, he is the Chairman of Mudra Foundation and serves on the Governing Council of MICA (Mudra Institute of Communications, Ahmedabad.
In the past, he has been the President of the AAAI (Advertising Agencies Association of India) as well as a board member and Chairman of ASCI (Advertising Standards Council of India).
An MBA from XLRI in Jamshedpur, Madhukar began his career with Clarion McCann in the late seventies. Beginning 1988, he spent over a decade with Mudra, then joined the Bates Worldwide Network in early 1999 and following the successful acquisition of Clarion, he was appointed the MD & CEO of Bates India. Madhukar returned to Mudra in 2003 as MD & CEO.